Hey.  Just click on the link below to read and print our flier…
Affordable Political Campaign Services
Thanks!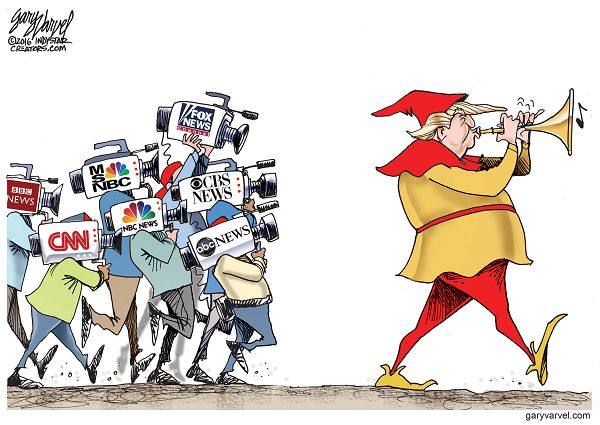 Thanks for stopping by.
If you're an individual or small business, we can help you communicate your ideas more effectively. If you're a larger company, ask yourself, "Does it make sense to hire full-time writing and editing staff, for salary and benefits, when a contractor, like Writeaway, can do a better job for less money?"
Take a minute to take a look around our blog, at the next post ("Communication is everything.") and by clicking on the menu items below the header. Learn about the services we can provide and think about how we can work together to make sure your marketing, administrative, political and other written materials will accomplish your objectives.
In the meantime, if you have an immediate or, heaven forbid, urgent! need for help writing something NOW, no problem.  Just send us an email to Contact@Writeaway.us and we'll call or email you back, whichever you prefer, within 24 hours. You can also call the cell phone for our principal writer, that's me, Les Cohen. The number is 443-621-3880. If you get voice mail, just leave a message and I'll call you right back.
What time are we open?  Are you kidding?  All the time. What's the point of offering writing and editing services if we're not available when you need us?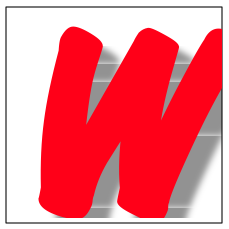 Our specialty is the written word.
Hi. This simple blog was created for a single purpose, to help individuals, companies and campaigns get the assistance they need to produce more interesting, more compelling and more effective materials.
What do we write or edit?
That depends upon whether or not you're one of our corporate or political clients.
"So, can you help me with my term paper?"
No. No thank you. Just to be clear, we don't do student work. We don't write or edit college application essays or student papers. In general, we don't "ghost write" anything for individuals, other than our corporate and political clients of course, who will be representing that they authored something we wrote for them. What we will do is review something you've written, even to the point of suggesting significant editorial changes.
Resumes? We don't do resumes, simply because editing a resume isn't a big enough deal to justify the effort on our part or the costs you would incur.
As you can imagine, most of our customers are corporate or political accounts. They are companies and political campaigns that need help writing:
Fliers.

Brochures.

Pamphlets.

Other marketing materials.

Business plans and proposals.
Kickstarter and Indiegogo crowdsourcing campaigns.
Packages for prospective lenders and investors.

Blog setup and content.

Website content.

Amazon and Barnes & Noble ebook publishing.

Speeches.

Press releases.

Radio and television ad copy.

Management, administrative and sales materials for your executives and staff.

All manner of other documents for in-house and public distribution, as long as they're not too technical.
We'll even edit or write whole books, provided they do not require an extended, full-time commitment that might interfere with our ability to support our other clients.
(Clicking on the cartoons makes them larger.)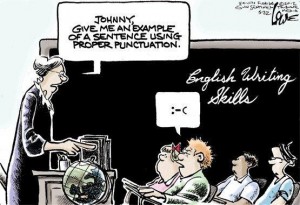 If what you need is something we don't think we can do well, we'll tell you.
Other services?
We edit and we write. If you need art and/or printing services, we can help you by giving you a referral or contracting out.
We also do research provided our sources do not require special technical or other education on our part, or original data collection beyond what a survey research firm or pollster can help us develop.
How much do we charge?
We're certainly not a free service, but we're affordable and well worth the money. Precisely how much we charge depends upon the nature of the work you need done.
• Are we just reviewing and perhaps editing something you've already drafted, or are we starting from scratch to create an original piece based on your notes or perhaps also requiring original research?
• Is it ad copy for a 30 second spot, or a twenty-minute speech?
• Is it something we can help you write over the phone and through email, or do you want us to work with you in person, someplace distant from the base of our operations in Maryland?
The point is that we estimate the cost of our services on a case-by-case basis. Some projects may involve out-of-pocket expenses for travel, consultants, polling and materials – all of which you will need to approve in advance.
Work gets under way as soon as you've approved our engagement memo, including its description of what we'll do for you and how much we'll charge. Materials we send you for review will be watermarked PDF files. Depending upon the extent of the work we do, we'll bill you on a weekly or bi-weekly basis, with partial or final payment due within 3 days of the receipt of each invoice. Final draft material, in the form of an unwatermarked Word document, will be sent as soon as we've been paid in full. All payments are made via credit or debit card on-line, right here at our blog.
When we agree to do something, there will be no formal contracts you need your lawyer to review. Instead, we'll send you an engagement memo, via email, outlining what we're going to do for you, including the cost and schedule for completion. When we agree on the language of the memo, you'll acknowledge it and that's that.
All payments are made here, on our blog, by credit card.
Are you worried that we might not be a good fit for your firm or campaign? That's perfectly understandable, which is why, for qualified clients for whom we might reasonably expect to do repeat business, we'll consider doing our first assignment for free as a sample of the quality of our work.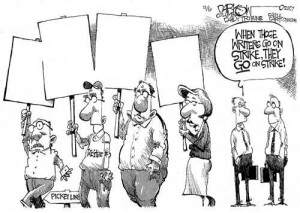 Staff?
We have one principal writer, that's me, two staff editors, and contract writer/specialists we call upon as we need them. I have a doctorate in Economics, highly developed research and analytical skills, and years of experience in business, marketing and politics – and writing, more than 500 pieces, mostly non-fiction with some notable exceptions, in just the past few years alone, in addition to innumerable business documents.
Why not a team of full-time writers? Because good writers are hard to find, even harder to supervise, and your work needs to be done just right. Besides, I don't want to manage other people. I've done that and it's not as much fun as some people think. Me? I just want to write.
Discretion?
Everything we do for you is kept in the strictest confidence. We're a backroom service. We're not interested in notoriety. If you want to refer someone else to Writeaway, that's great, but we're never going to use the work we do for you to advertise our services. Your business is just that, nobody else's but yours.
Where do we work?
For the most part, we work at our offices and communicate with our clients over the phone, visually using FaceTime or Skype, or via email. If, on the other hand, you want us working at your offices, directly with your executives and staff, we're good to go.  Virtually no location is off limits.
"Okay, I like what I've read so far. How do I proceed?"
It's simple. Just send us an email to Contact@Writeaway.us. Tell us as much or as little as you'd like. Include a phone number if you'd like us to call you. In any case, we'll be back to you within 24 hours.
Thanks. We're looking forward to hearing from you.
-Writeaway